Lotus Factory Visit
On Thursday 6th September, 12 LC drivers plus several other LC owners went up for a factory tour of the Lotus factory at Hethel, Norfolk. The idea being to meet up at a local pub for lunch and then move on to the factory for a tour and generate some interest at the home of the LC and LO. Below are several pictures taken on the day: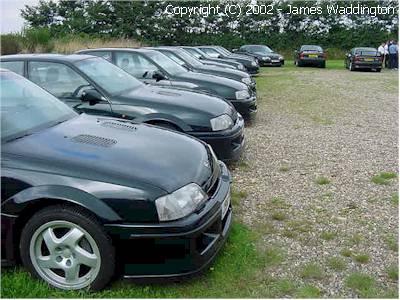 We lined as many cars in a row as possible...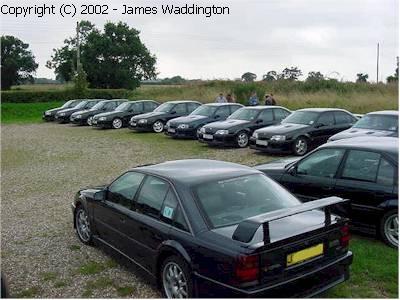 Lotus Carltons and Omegas viewed over the topof an Omega Evo 500.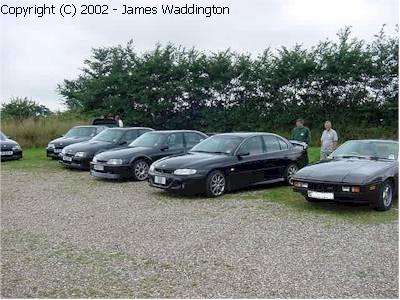 There were several other interesting cars with us:
Opel Omega Evo 500 (1 of 2 known in the UK)
Holden Commodore HSV GTS-R (1 of 8 in the UK)
Bitter SC Coupe (1 of less than 30 in the UK)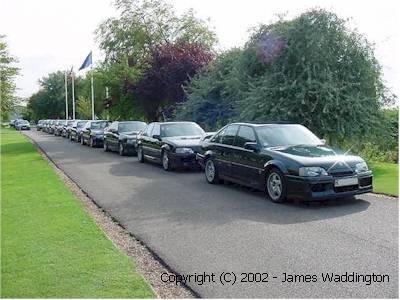 LC's as far as the eye can see..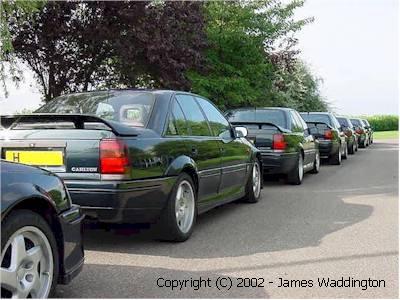 ..outside Lotus reception.