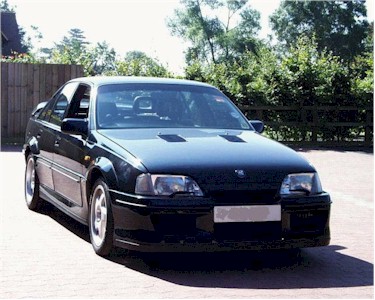 This website is dedicated to what is still the fastest production saloon car in the world - Lotus Type 104. I used to be the proud owner of Lotus Omega (the non-UK version) number 128 and number 195 and most recently, Lotus Carlton 926.
I am also a member of the AutobahnStormers Car Club, a club for straight six Vauxhalls/Opels and is the leading Lotus Carlton/Omega owners club with a membership of over 900 with over 125 Lotus Carltons and Omegas, this number is growing.
I have now split the site in to the following areas:
| | |
| --- | --- |
| Police use?? | Could this have ever happened??? |
| General Lotus Carlton/Omega info | Have a look at the known cars pages, road tests, used prices, country split (what cars went where), breakdown of chassis and engine numbers, authorised dealers, see which cars were supplied from where and some of the cars that have been destroyed. |
| My Lotus Omega | I don't own this car any more so there isn't much to see but it is still in the family.. |
| My former Lotus Carlton | Having owned two Lotus Omegas, I have now managed to obtain a Lotus Carlton. Sadly this one has been involved in accident but a restoration is under way. See more!! |
| My other Lotus Carlton | Well, sort of. Not quite the car it used to be!! |
| My other cars | Have a look at the other cars that I own. |
| Buying Guide | If you are considering buying a Lotus Carlton or Omega, you need to read this. |
| Lotus Carlton Memorabilia | Ever wondered what articles have been written in which magazines? Have a look at some of the memorabilia and documentation that was around at the time. |
| Lotus Factory Visit | See a few pictures from a visit made by some LC owners to the Lotus Factory. |
| Cars for Sale | Have a look at Lotus Carltons and Omegas for sale from owners around the world. |
| LC Links | Lotus Carlton links |
| Other Links | Other links that I like (all GM so far..) |
| My previous cars | Check out my other cars, past and present. |
Other Car related sites that I have written...
| | |
| --- | --- |
| The AutobahnStormers Car Club | The only car club for the fans of larger Vauxhalls and Opels incorporating the Opel Monza and Senator, the Vauxhall Royale, Vauxhall Senator, all models of Vauxhall Carlton, Lotus Carlton, all models of Vauxhall Omegas, Vauxhall / Holden Monaro and the VXR8 |