My Lotus Carlton
Since 1997, I have owned two Lotus Omegas and I have always wanted a right hand drive car.
By chance, I discovered 0926G had been involved in an accident and the owner was not having the car repaired. As you can see from the pictures, the car has damage at both ends as a relsult of being hit by a car whilst it was parked.
0926G is the penultimate RHD car, 0950G is the last. The cars numbered between 0926 and 0950 are all Lotus Omegas created for various European countries.
The road to recovery will be long and fairly expensive but it will be worth it.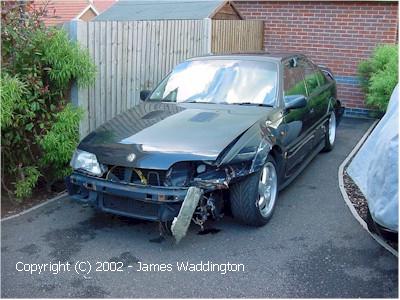 Damage at the front extends to a nearside wing, front wheel arch spoiler, nearside oil cooler & ducts, headlight, front panel and front bumper.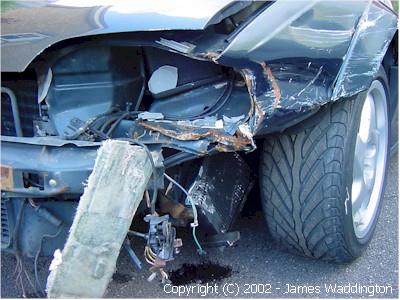 I have a feeling that the inner wing will need to be replaced too.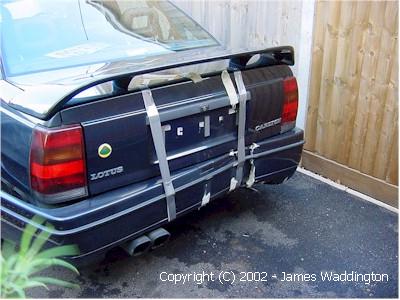 The back doesn't look to bad...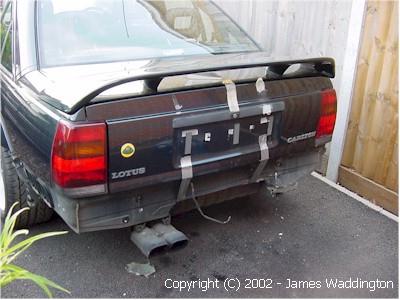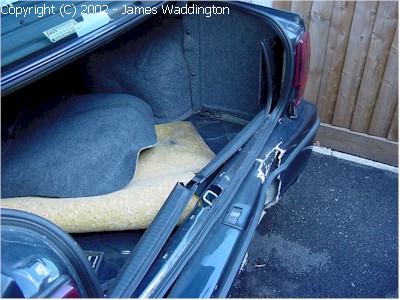 ...but the rear panel will need straightening.
Back to: